President Dodon: We must promote science in Moldova!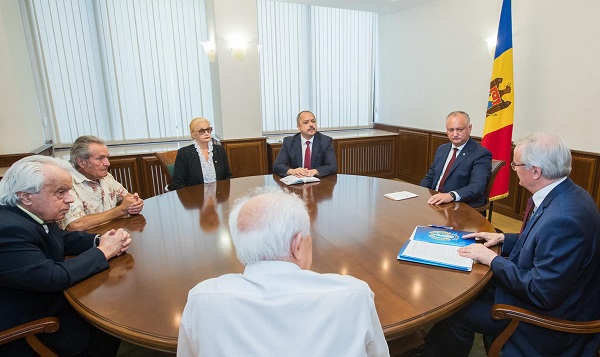 The Head of State Igor Dodon met with President of the Academy of Sciences of Moldova Ion Tighineanu and academicians Theodor Furdui, Alexander Rosca, Konstantin Gayndric and Eva Gudumac.

Based on the difficult situation, and following a discussion with academics, Igor Dodon decided to put forward a legislative initiative to provide institutional funding for specialized organizations, return research centers to the structure of the Academy of Sciences of Moldova, transfer certain levers to the ASM for the full implementation of the required functions, change in the staffing of the Academy to increase the transparency of the decision-making process, etc.

Igor Dodon emphasized that he would support all projects aimed at ensuring modernization and reform of the research system in our country.

"We must promote science, which is a decisive factor in the development of society in the Republic of Moldova," the President concluded.
Publicat: 13:53 11/09/2019
Всё самое свежее мы теперь публикуем в Телеграм-канале. Подписывайтесь!


Читайте также по этой теме: