Chisinau General Mayor met with the Ambassador of Indonesia to Moldova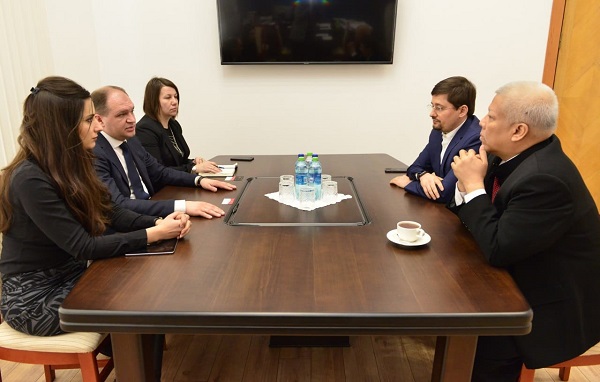 Chisinau Mayor Ion Cheban met with Ambassador of Indonesia to the Republic of Moldova Amhar Azet.

During the conversation, he announced possible goals, as well as joint projects for the Chisinau municipality.

"We are in the process of modernizing the city in all areas - infrastructure, urbanism, architecture, as well as economic development and attracting investments. In this regard, I announced that the mayor's office intends to organize an "Investment Forum" in October, and noted that we are ready to cooperate in various fields," the capital's mayor said, thanking the Indonesian embassy for openness.
Published: 09:21 15/02/2020
The latest you can find on our Telegram channel. Just sign to it!


Read also: