Igor Dodon met with the Prime Minister of Armenia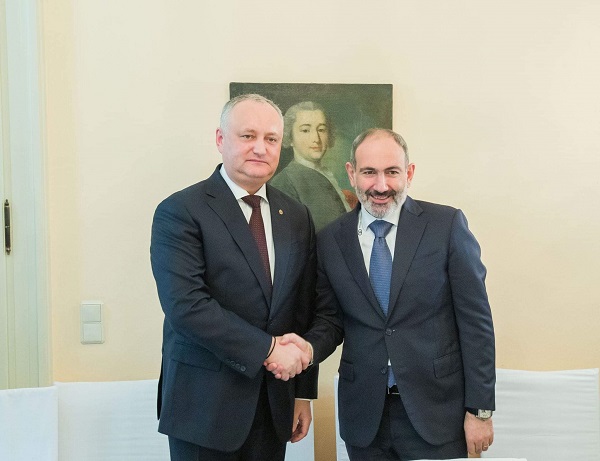 On the sidelines of the International Security Conference, opened in Munich, President Igor Dodon held a working meeting with the Prime Minister of the Republic of Armenia, Nikol Pashinyan.

The parties discussed a number of issues related to the further development of the Moldovan-Armenian dialogue in various fields of mutual interest.

Regular contacts at the highest level were praised, in particular, the ongoing dialogue with Mr. Pashinyan at the summits of the CIS and the EAEU, as well as the recent conversation with the President of Armenia Armen Sargsyan in Jerusalem.

In this context they welcomed the visit to Armenia of the delegation of the Parliament of the Republic of Moldova, headed by Speaker Zinaida Greceanii, scheduled for February 23-25.

The parties discussed the possible dates for the official visit of the Prime Minister of Armenia to Moldova in May or June of this year and emphasized the need for holding a regular meeting of the bilateral Intergovernmental Commission on Trade and Economic Cooperation and a business forum to enhance contacts and fully realize the opportunities of relation between our countries.
Published: 09:19 15/02/2020
The latest you can find on our Telegram channel. Just sign to it!


Read also: