Tomorrow Igor Dodon will meet with Vadim Krasnoselsky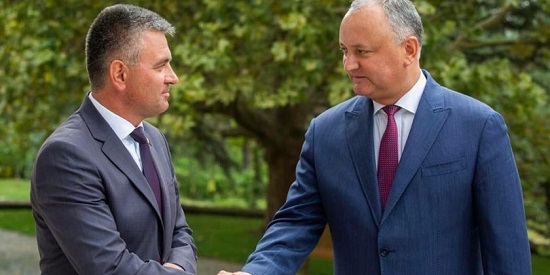 Tomorrow, on October 29, President of Moldova Igor Dodon will meet with Transnistrian leader Vadim Krasnoselsky. President Dodon announced this earlier on his Facebook page after a meeting with Vasily Shova, Deputy Prime Minister for Reintegration.

The Head of State also said that he had discussed with Shova the meeting in the "5 + 2" format, which was held in Bratislava and the resumption of the work of the coordinating regarding the Transnistrian settlement.

The agenda for the upcoming meeting has been formed. It contains humanitarian, social and economic issues.

In total, five meetings of Igor Dodon and Vadim Krasnoselsky have taken place by today.
Published: 14:53 28/10/2019
The latest you can find on our Telegram channel. Just sign to it!


Read also: