Igor Dodon refused to meet with Petro Poroshenko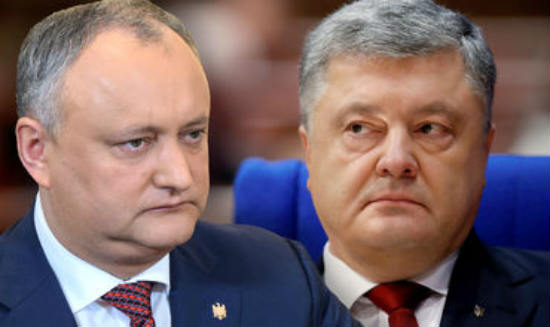 President of Ukraine Petro Poroshenko will arrive in the Republic of Moldova on February 13, President of the Republic of Moldova Igor Dodon informed. According to him, the summit will not take place.
The Head of the Moldovan state noted that he did not intend to meet with Petro Poroshenko in connection with the start of the presidential race in Ukraine.
"
As I understand, Mr. Poroshenko is a candidate for the President of Ukraine. It seems to me that it will be wrong to meet with him or any other candidate
," Igor Dodon noted.
According to him, this can be interpreted as "
interference in the political struggle in the neighboring country, which we highly respect
."
Recall that the presidential elections in Ukraine will be held on March 31, 2019. 44 candidates will fight for the President's office.
Date: 10:02 12/02/2019